Greece Presses EU to 'Move More Quickly' on Vaccine Passports
希腊呼吁欧盟尽快推出疫苗护照
Greece's tourism minister has called on EU leaders to "move more quickly" to embrace the vaccine certificates that could allow mass travel to resume, as Athens seeks to repair a holiday industry that has been battered by the coronavirus pandemic.
希腊旅游部长呼吁欧盟(EU)领导人"更快采取行动",接受可以恢复大规模旅行的疫苗接种证明。目前,雅典方面正寻求修复遭到新冠疫情重创的旅游业。
"Looking at the reaction of some countries to vaccination certificate proposals, I feel there's a lot of short sightedness. There's more to be done now to prepare ourselves," minister Harry Theocharis told the Financial Times.
希腊旅游部长哈里·塞奥哈里斯(Harry Theocharis)向英国《金融时报》表示:"看看一些国家对疫苗接种证明提案的反应,我觉得许多国家目光短浅。我们现在还需要做更多准备。"
"Some countries are very much preoccupied with now" he said, as northern European nations, in particular, were unwilling to look ahead and plan for an economic recovery in the summer. "We need to move more quickly."
"一些国家过于关注眼下。"他说,尤其是北欧国家,他们不愿展望未来,也不愿为夏季的经济复苏做计划。"我们需要更快采取行动。"
The introduction of vaccination passports that could allow leisure and business travellers to move between countries after being inoculated will be discussed at the EU summit that begins on Thursday.
疫苗接种护照将允许休闲旅客和商务旅客接种疫苗后在国际间通行。本周四开始的欧盟峰会将讨论推出疫苗护照的问题。
Member states led by Greece floated the idea last month but the bloc is divided and diplomats see early adoption of the proposed system as unlikely, because of fears they will set up a discriminatory two-tier system of citizens' travel rights.
以希腊为首的成员国上月提出了这一想法,但欧盟内部存在分歧,外交官们表示较早采纳拟议的疫苗护照制度是不太可能的,因为他们担心此举可能建立一个带有歧视的两级公民旅行权制度。
Tourism is vital to Greece, accounting for about a fifth of GDP and employment, according to the Greek Tourism Confederation. Despite a partial reopening last summer, the restrictions on international travel wiped 4 per cent from Greece's GDP, UN estimates suggest, as hotel and accommodation revenues slumped by two-thirds.
根据希腊旅游联合会(Greek Tourism Confederation)的数据,旅游业对希腊至关重要,约占其国内生产总值(GDP)和就业的五分之一。据联合国(UN)估计,尽管去年夏天部分重新开放,但对国际旅行的限制令希腊GDP损失4%,酒店和住宿收入锐减三分之二。
The Greek sector is almost entirely reliant on international tourism with the domestic population too small and still too financially constrained following the country's 2008 debt crisis to make up for a fall in external visitors.
由于国内人口太少,而且2008年债务危机后经济状况仍然十分拮据,无法弥补外来游客数量的下降,希腊旅游业几乎完全依赖于国际游客。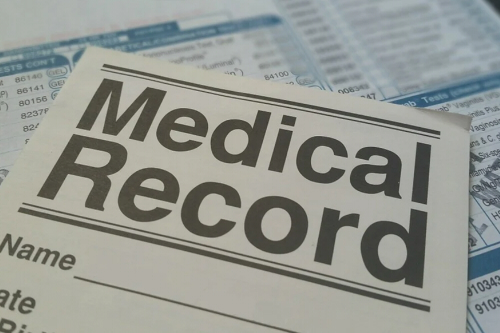 Germans make up the largest number of international tourists to Greece, accounting for about 4.4m visits in 2018, according to the OECD. Visitors from the UK, which is no longer an EU member, come a close second.
经合组织(OECD)的数据显示,在赴希腊旅游的国际游客中,德国人数量最多,2018年约有440万人次。来自不再是欧盟成员国的英国的游客紧随其后。
Athens has been particularly aggressive in pursuing vaccination passports as a way of allowing holidaymakers to return. It has found support from member states with large tourism sectors or concerns about travel from neighbouring countries with higher infection rates, but countries including Germany and France have remain unconvinced.
雅典方面一直特别积极地推动疫苗护照,好让度假者重返希腊。它获得了一些欧盟国家的支持——这些国家拥有庞大的旅游产业,或担心感染率更高的邻国的旅客入境——但德国和法国等国家仍未被说服。
Passenger locator forms, intended as a universally recognised means of contact tracing across the bloc, have been under discussion for several months but are yet to materialise.
拟议的方案将《旅客定位表》作为一种欧盟内部普遍承认的接触者追踪方式。这一方案已被讨论数个月,但仍未成为现实。
One fear is that vaccine passports would stoke public anger or even legal action by those who are prevented from travelling simply because they have not yet reached their turn in the inoculation queue.
一个担忧是,疫苗护照可能激起公众的愤怒,或甚至导致一些仅仅因为还未轮到接种疫苗而无法出行的人诉诸法律。
Theocharis said plans for safe travel had to be agreed soon, as people needed to know now whether summer holidays would be possible this year.
塞奥哈里斯表示,有关安全旅行的规划必须尽快达成,因为人们现在需要了解今年能否安排夏季度假。
He hit out at the British government for warning its citizens against international holidays despite UK success with its rapid vaccination rollout.
他抨击了英国政府,因为尽管英国成功地迅速铺开了疫苗,但政府仍警告国民不要出国度假。
"I don't understand this kind of messaging. People from the UK were able to have a vacation… I don't see how we can take one step back now that we have more tools in our arsenal."
"我不理解这种信息。英国人能够度假……我不明白,既然我们的火药库里有了更多工具,我们为什么还要往回退一步。"
Greece this month signed a deal with Israel to allow people who had been vaccinated to move between the two countries without the need to show a negative virus result. Kyriakos Mitsotakis the Greek prime minister, praised it as a "trial run of what we can do with other countries".
本月,希腊与以色列签署了协议,允许已接种疫苗的人无需出示阴性病毒检测结果,就能在两国间往来。希腊总理基里亚科斯·米佐塔基斯(Kyriakos Mitsotakis)称赞其为"我们可以与其他国家试行的方案"。
Theocharis said talks for a similar arrangement with the UK were ongoing, although Britain does not issue proof of vaccination among its population. Greeks are provided with a digital certificate to show they have been vaccinated.
塞奥哈里斯表示,希腊正在与英国讨论类似的安排,尽管英国并未给国民出具疫苗接种证明。希腊人会得到一个接种疫苗的电子证明。
He also insisted that vaccinations would not be mandatory for travel and only meant that those who had been inoculated would not have to take a Covid-19 test to enter the country.
他还坚称,接种疫苗不是出行的强制条件,而只是意味着接种疫苗的人不必为了进入该国而做新冠检测。
英文、中文版本下载:http://www.yingyushijie.com/shop/source/detail/id/2616.html