Do Small Businesses Need Supplier Diversity?
Peter Lauria
Data shows that 3 in 4 small business owners are concerned about the impact of supply chain issues on their companies. A more diverse and distributed supply chain could be the answer.
Supplier diversity programs have gained attention in recent years as businesses are called on to create more positive social impact.
A more diverse and distributed supply chain could help small businesses mitigate disruption and delays.
Size, digital transformation, and not knowing where to start are some of the challenges small businesses face in launching supplier diversity programs.
This article is for small business leaders and procurement and logistics professionals who contract with vendors for goods and services.
For the better part of the last two decades, businesses took a simple approach to supply chain management: Make supply chains as cost-effective as possible. That meant consolidating vendors and optimizing expenses. Why place seven orders with seven different suppliers when you can make bulk purchases from two?
This worked perfectly fine as a strategy – until the pandemic hit and opened up a COVID-sized hole in the conventional thinking. As supply chains around the world ground to a halt they have yet to recover from, businesses realized that fewer vendors can mean bigger risks during times of crisis. Based on the last two years, if anything about the business environment is certain right now, it's that the challenges aren't going away anytime soon.
Supply chain disruption is certainly top of mind for small business owners. According to the latest data from MetLife and the U.S. Chamber of Commerce Small Business Index, supply chain issues rank as the second-biggest concern for small business owners so far this year, trailing inflation and just ahead of the COVID-19 pandemic and worker shortage.
"Every small business owner is thinking about their supply chain and what is going to happen when the next crisis hits," said Dara Schniederjans, associate professor of supply chain management at the University of Rhode Island, who noted that small businesses tend to be hit the hardest during times of global supply disruption.
One question on small business owners' minds is how to mitigate supply chain disruption without overspending. A supplier diversity program may be the answer.
What is supply chain diversity?
Supplier diversity is an organizational commitment to include women- and minority-owned businesses in the sourcing of goods and services. Coca-Cola, Microsoft, JPMorgan Chase, and many other companies have formal programs in place that allocate funds and incentivize procurement managers to contract with diverse suppliers.
Though supplier diversity programs have existed since at least the 1980s, they have gained attention in recent years as employees, investors, and regulators call on corporations to create more positive social impact. The more businesses invest in diverse suppliers, the more money flows into the communities in which they operate. For example, for every $1 million Microsoft spends with diverse suppliers, 75% is retained by the local community and more than 17 jobs are created.
But supplier diversity also applies to how and from where businesses source their goods and services. Using vendors in different geographic locations – or ones from the same location that use different shipping routes or ports – is one way to build resilience into supply chains, according to Michael Wolf, a global economist with consulting firm Deloitte.
Wolf said a more distributed supply chain can reduce risk by providing alternatives to shipping backlogs, price pressures, and other unforeseen disruptions. "Having options adds value when supply is restricted."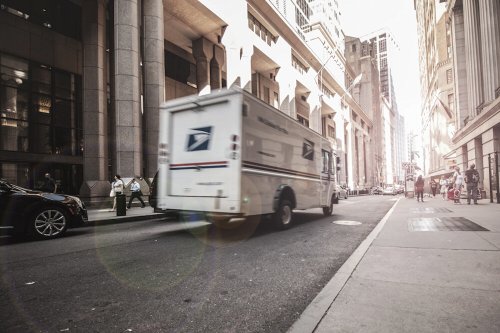 Benefits of supplier diversity
Options are the primary benefit of a diverse supply chain, but by no means the only one. Another benefit, according to Schniederjans, is that it can increase your negotiating power.
"A single supplier model reduces pricing leverage for small business owners by decreasing competition," she said.
A diverse supply chain also opens up more expansion and innovation opportunities. To be sure, the trend in recent years has been toward more collaboration between business owners and suppliers. Cosmetics company L'Oreal, for instance, holds an annual "Cherry Pack" event where it works with suppliers to develop packaging in tandem with products related to the latest consumer trends.
For small business owners, working in close partnership with diverse suppliers can create new markets for each other. Moreover, studies show that diversity leads to better financial performance. One McKinsey & Co. report, for instance, found that companies in the top quartile for gender or ethnic/cultural diversity were between 36% and 25% more likely to have above-average profitability than companies in the bottom fourth quartile.
In other words, consolidating suppliers to save a few bucks can negatively impact expansion and innovation for small businesses. Through that lens, supplier diversity is not just an ethical choice, but good business sense.
Challenges for small businesses
Perhaps the biggest obstacle small business owners face with supplier diversity is that they aren't sure where to start. Another challenge is that owners often feel their businesses are too small for a supplier diversity program to make a difference.
But Wolf said it doesn't matter how small you start, just as long as you start. The more business done with diverse suppliers, he said, the more they can grow and expand. Organizations that can help small businesses connect with diverse suppliers include the Diverse Manufacturing Supply Chain Alliance and Chicago United's Five Forward program.
Another challenge is that most businesses, large and small, don't know who supplies their suppliers. Effective supplier diversity programs extend beyond first-tier suppliers to second- and third-level inputs, as well as to their hiring and training practices, for instance.
"Once you get past the first tier, ensuring diversity becomes tricky," Wolf said.
Identifying, integrating, tracking, and measuring supplier diversity also requires some technological sophistication around data, analytics, and supply chain automation that many small businesses do not yet have, said Schniederjans.
Cost vs. risk in supply chain diversification
In the MetLife-Chamber poll, 3 in 4 small business owners said they were concerned about the impact of supply chain issues on their companies. With supply chain disruption expected to continue at least until the end of this year, small business owners are worried about their ability to meet consumer demand in the months ahead.
Supplier diversity programs can alleviate that anxiety by giving small businesses flexibility. They can also boost efficiency in innovation and knowledge sharing, as well as attract new customers, employees, and investors who want to foster diversity and inclusion.
Though the idea of contracting with more suppliers goes against the trend of consolidating vendors for maximum cost savings, a diverse and distributed supply chain could produce more long-term benefits for small businesses, according to Schniederjans.
"It could end up saving your business when the next crisis hits," she said.